I am a fan of the PGA and Tiger Woods.  So I was really excited when I saw this post from Paresh Shah of Visual Quest.
http://www.visualquest.in/2011/08/sunday-brain-teaser-equilibrium.html  (See picture below)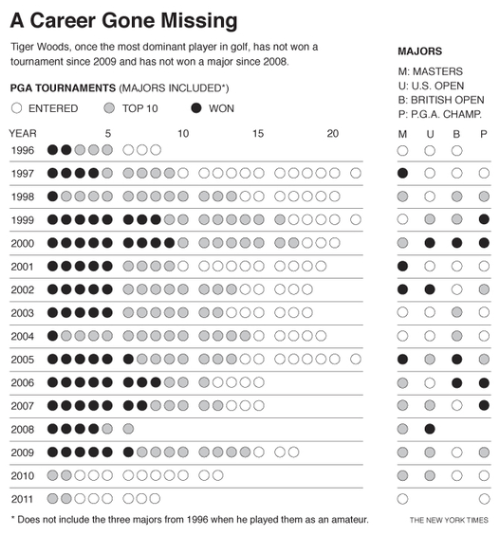 This is the Chart presented by Paresh Shah from the New York Times
 I liked the chart so much that I created my own Excel Dashboard Template Charts for Tiger Woods' PGA Tournament Victories and Major accomplishments from 1996-2011 while watching Keegan Bradley win the P.G.A Championship on Sunday.
Here are my takes on the same chart in 2 different ways:
This one is an easy chart to make and uses Conditional Formating to make the Excel Chart.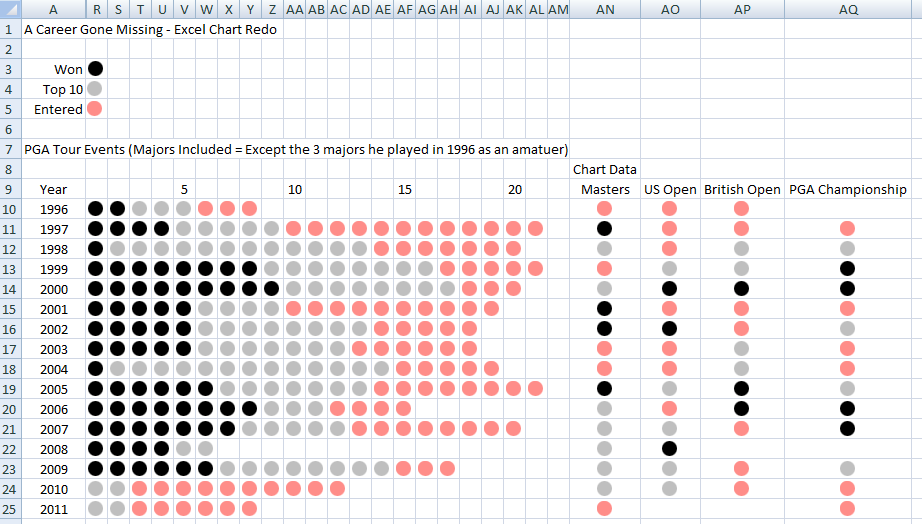 This one takes a little longer to make and uses a Line Chart for the circles and then I added a XY combination chart for the Labels to get a near match to the NYT Chart: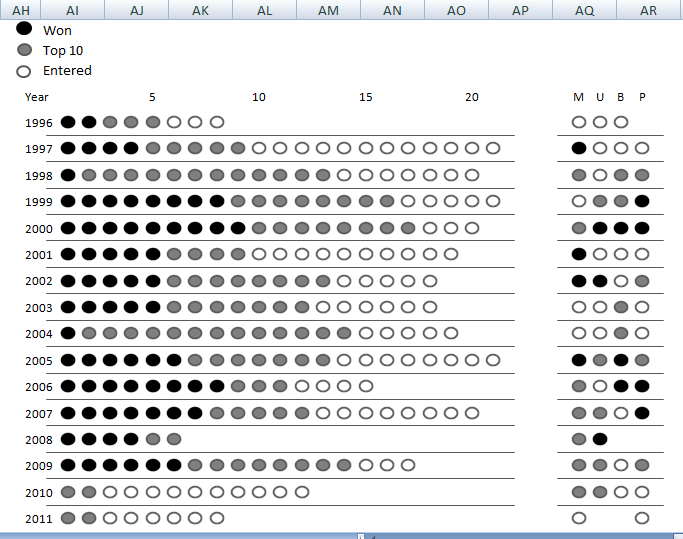 It was a fun Sunday and congratulations to Keegan Bradley for his PGA Championship win.
Thanks for sharing Paresh Shah.
Steve=True