Hi All, I wanted to share with you a great post from a fellow Excel creator and teacher. Mynda Treacy has just released a great video tutorial on how to create your own Plan vs Actual Excel Dashboard.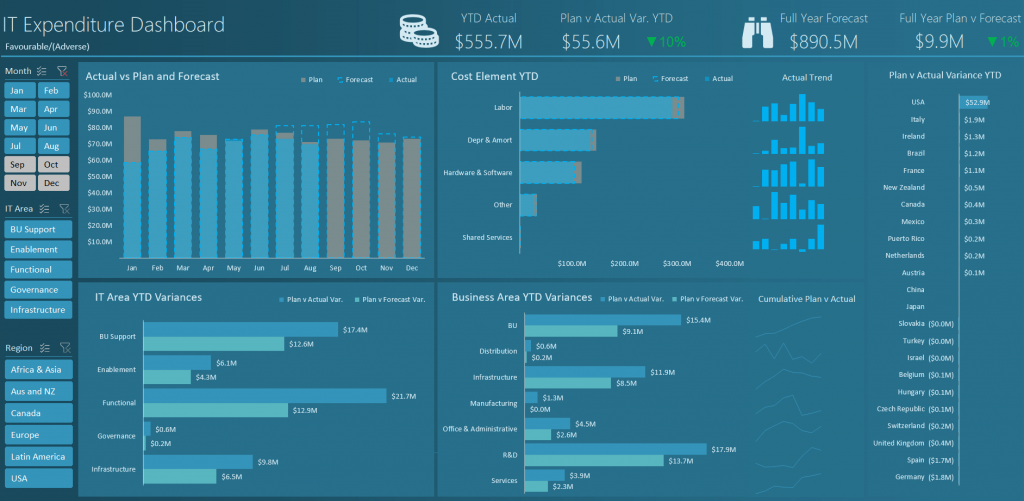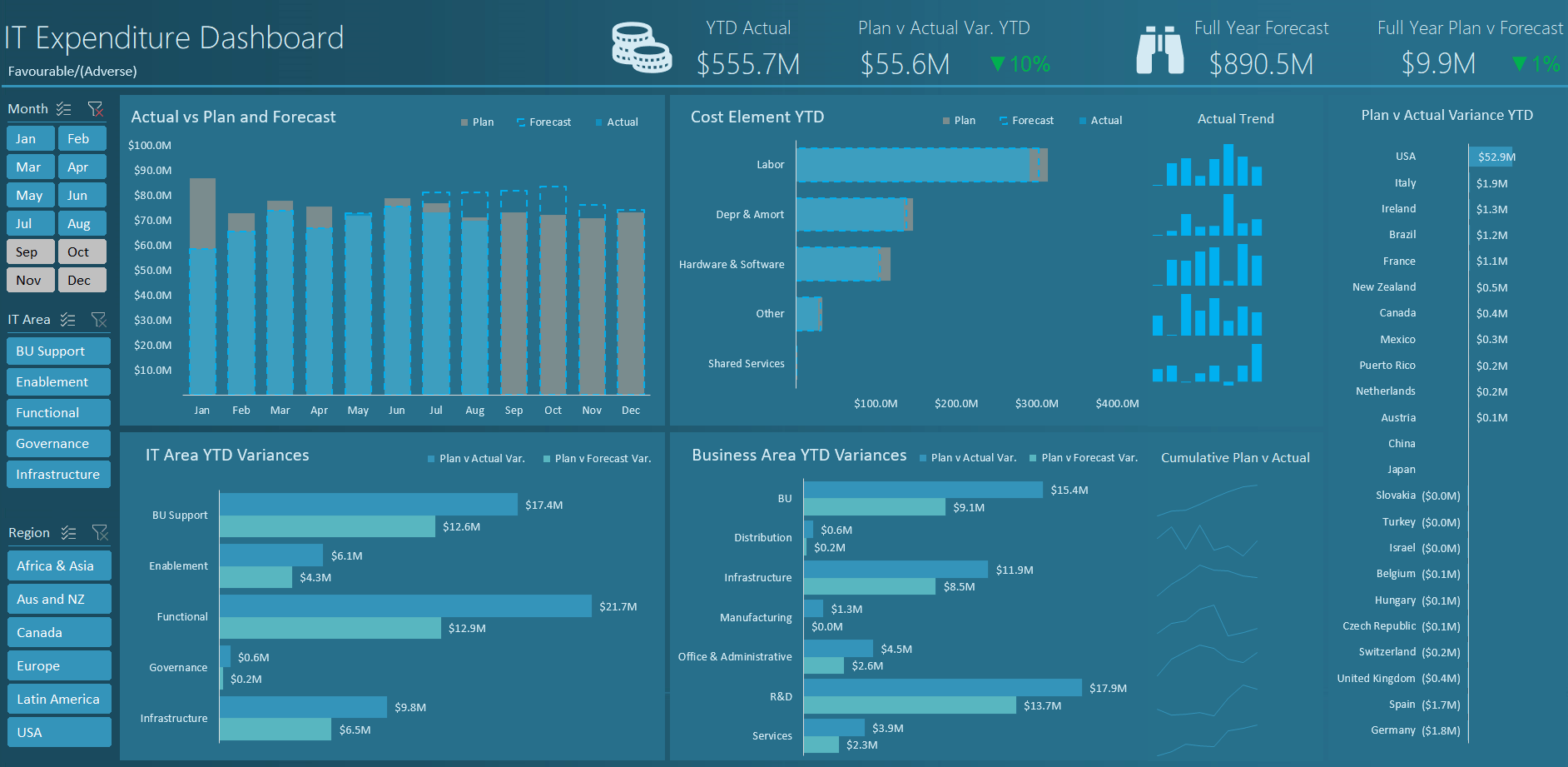 Not only is there a video explanation on how she built it, but she has also released the sample dashboard Excel Workbook file that is free to download.
Check it out here: Plan v Actual Excel Dashboard
Make sure to check out and download the Plan v Actual Excel Dashboard, it is worth the trip!
Disclosure: I make a small commission for students who join Mynda's course, but as you know I don't just recommend anything and everything. It has to be of outstanding quality and value, and something I can genuinely recommend. After all, if it doesn't live up to what I've promised you'll think poorly of me too and I don't want that.
Steve=True