Check out this Excel Combined Chart on how much money has Tiger Woods made over his career and also how did he rank in terms of money each year.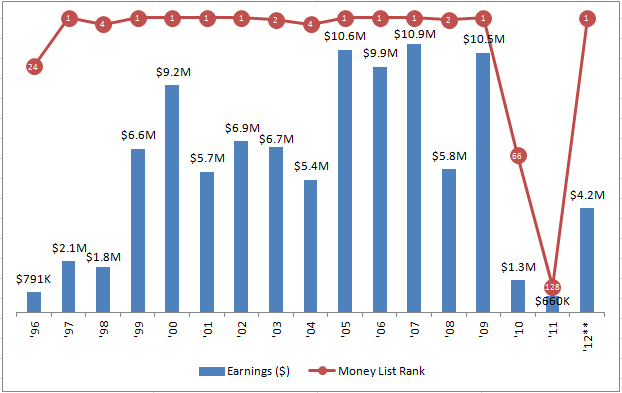 Check out this video on how to make this Combined Excel Chart showing Tiger Woods' PGA earnings each year versus his Money List Ranking.
It is a combined excel chart of a clustered column chart with a line chart.
This is the how-to video.

Steve=True