Recently I showed you one way that you can make Vertical Categories in an Excel Chart. (see How-to Make Categories for Vertical and Horizontal Axis in an Excel Chart)
With that technique, you can create a chart of how your Mom thought you acted during your childhood vs what how you remember acting.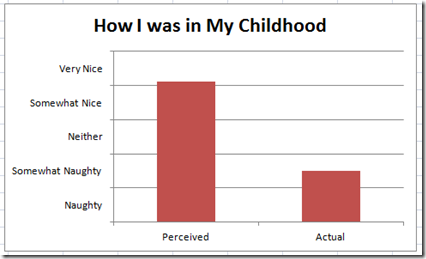 Would your memories and perception be different?
HAPPY MOTHERS DAY TO ALL THE MOMS OUT THERE!!!
And thanks for putting up with all the naughty and not as much of the nice

Steve=True